Driving School Areas Covered
Cú-Chulainn Driving Lessons Cork will provide driving lessons, on a door to door basis, if required, for anyone within an area bounded in by Cork City, Ballincollig, Innishannon, Kinsale and Passage West.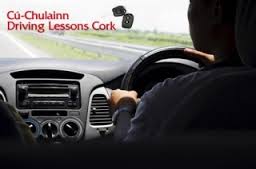 People from outside these areas can be catered for by Driving Instructors from Cú-Chulainn Driving Lessons Cork as long as they meet us within the area mentioned.
Our driving school may cross other areas not mentioned, having initially started within our coverage area. The driving classes will also finish in the areas mentioned.

Driving School Coverage Area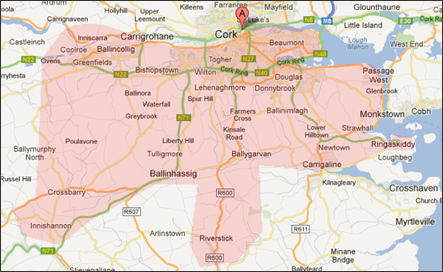 For Driving Test pretest lessons or mock tests we generally meet people at Togher Church. This location is on the test routes quite close to the test centre.